Separated?Divorced?
CATHOLIC?
You Are Not Alone.
A Pastoral Community…
For those of us who have experienced–or are enduring right now–the AGONY of marital separation and divorce, those challenges can be even greater as CATHOLICS. Fortunately, the Church has begun to better understand the reality of what happens when no one ministers to the emotional and spiritual needs of these members:
• They can feel doubly rejected and get angry or depressed.
• They may end up hating the Church or, worse, God.
• They may leave the Church to go where they feel more welcomed and accepted.
Non Solum Columbus is a pastoral community of separated and divorced CATHOLICS. Also found on Meetup, the apostolate and pastoral community formed in December, 2014 specifically to help reach out to those Catholics who don't want to see their faith go the way of their marriage. Its purpose is to provide love, support, guidance, and healing—by other Catholics who have experienced it themselves, and have faced similar challenges.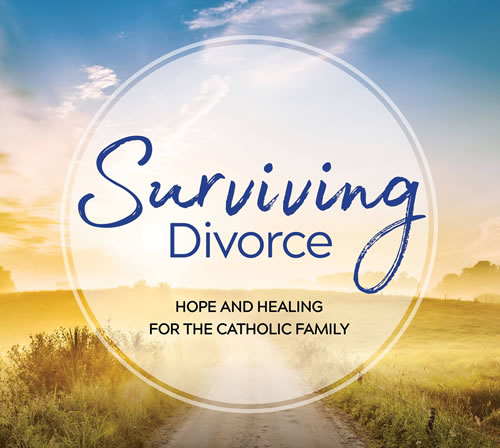 Support programs and gatherings, primarily focused on Surviving Divorce: Hope and Healing for the Catholic Family (formerly known as The Catholic's Divorce Survival Guide), are occurring in parishes and other locations throughout the Columbus Diocese. Our gatherings are always being planned and will be posted and shared here and on Meetup as they are set. Join us to immediately be notified.
If you have any specific questions, feel free to contact us.