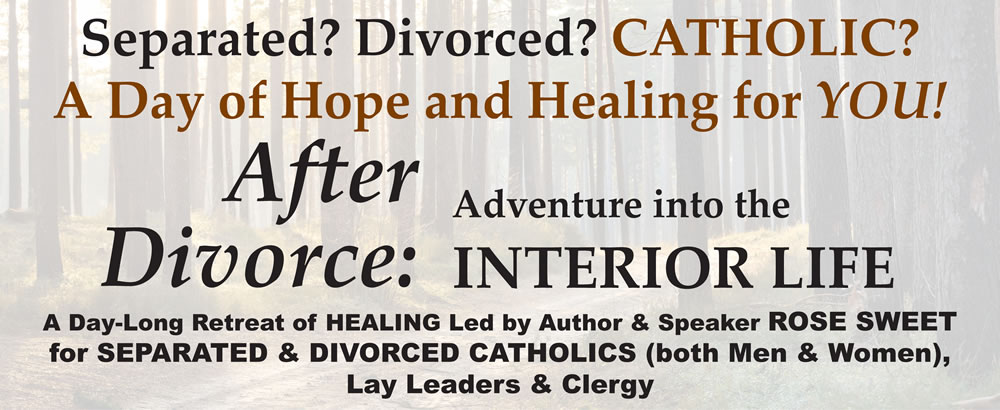 Saturday, September 23, 2017Our Lady of Perpetual Help Catholic Church3730 Broadway, Grove City, OH 431238:30 a.m. — 4 p.m.(Optional Confessions Heard and a Vigil Mass follow)Cost: $20 (scholarships available; see below)
LUNCH will be Provided!

This powerful, day-long, life-changing event will help you no matter where you are in your journey of healing, or how long it has been.
After divorce people are much more aware of the deep thirst that needs quenching … particularly in all their relationships. To get to the heart of hope and healing, is helps you go deeper into the interior life by exploring:
• What the Church really teaches about love, marriage, and sex.
• Will I ever fully heal from divorce?
• What makes me happy and why does it elude me at times?
• Who is Christ to me, and what does He have to say to me?
• Do I really believe him?
• What holds me back from receiving his living water in the daily details of my life?
• And, on a practical level, HOW DO I INCORPORATE ALL THIS INTO MY RELATIONSHIPS?
Lunch is included. The program goes until 4 p.m., followed by optional confessions and a vigil Mass.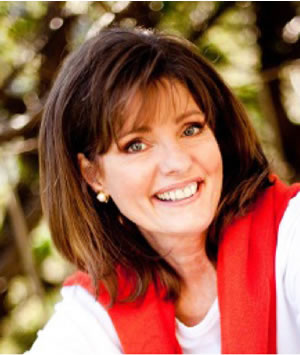 Rose Sweet has authored seven books on divorce, including the Ascension Press program SURVIVING DIVORCE: Hope and Healing for the Catholic Family. She has given hundreds of presentations, including as keynote speaker at the National Conference of Catholic Separated and Divorced, the National Association of Catholic Family Life Ministers, and more. Since the early 1990s, Rose has facilitated divorce recovery classes and has served as a lay advocate in the Diocese of San Bernardino, working with the diocesan marriage tribunal.
AGENDA
| Time | Segment |
| --- | --- |
| 8:30 am | Coffee and Registration |
| 9:00 am | Welcome and Overview"Getting to Know You" and Surviving Divorce, Episode 1 |
| 10:00 am | Back to BasicsTHE WAY OF DESIRE –Featuring "The Four Levels of Happiness" |
| 10:45 am | BREAK |
| 11:00 am | Healing Relationships THE WAY OF THE RABBI Featuring "The Four Rules of Relationship" |
| 12 Noon | LUNCH (provided) |
| 1:00 pm | Afternoon Session – Open Questions and Answers |
| 1:30 pm | Understanding Truth about Love, Sex, Marriage and AnnulmentsTHE WAY OF THE BRIDEGROOM –Featuring "The Four Marks of Married Love" |
| 2:45 pm | BREAK |
| 3:00 pm | The Source and Summit of the Heart's DesiresTHE WAY OF THE BRIDE – Featuring "The Seven Stages of Divine Romance" |
| 4:00 pm | END OF RETREAT – Confessions Heard (optional) |
| 5:00 pm | Vigil Mass |
ATTENTION: SCHOLARSHIPS AVAILABLE!
​While there is a $20 fee to participate in this day-long retreat, the hosts and sponsors are well aware of the financial hardship that separation and divorce can bring!
​For this reason, SCHOLARSHIPS ARE AVAILABLE for those who truly wish to participate, but may not have the funds handy. These scholarships will be granted upon request, with no questions asked.
All you need to do is DOWNLOAD THE PAPER REGISTRATION SHEET, print, complete, and mail to the address provided on the form. Be sure to check the box marked: "I request a scholarship to attend this program at no charge."
If this speaks to YOU, please know that we love you, and that the fee is unimportant…but you joining us for this special day of healing is.
Download Paper Registration Form
The Location…